Challenge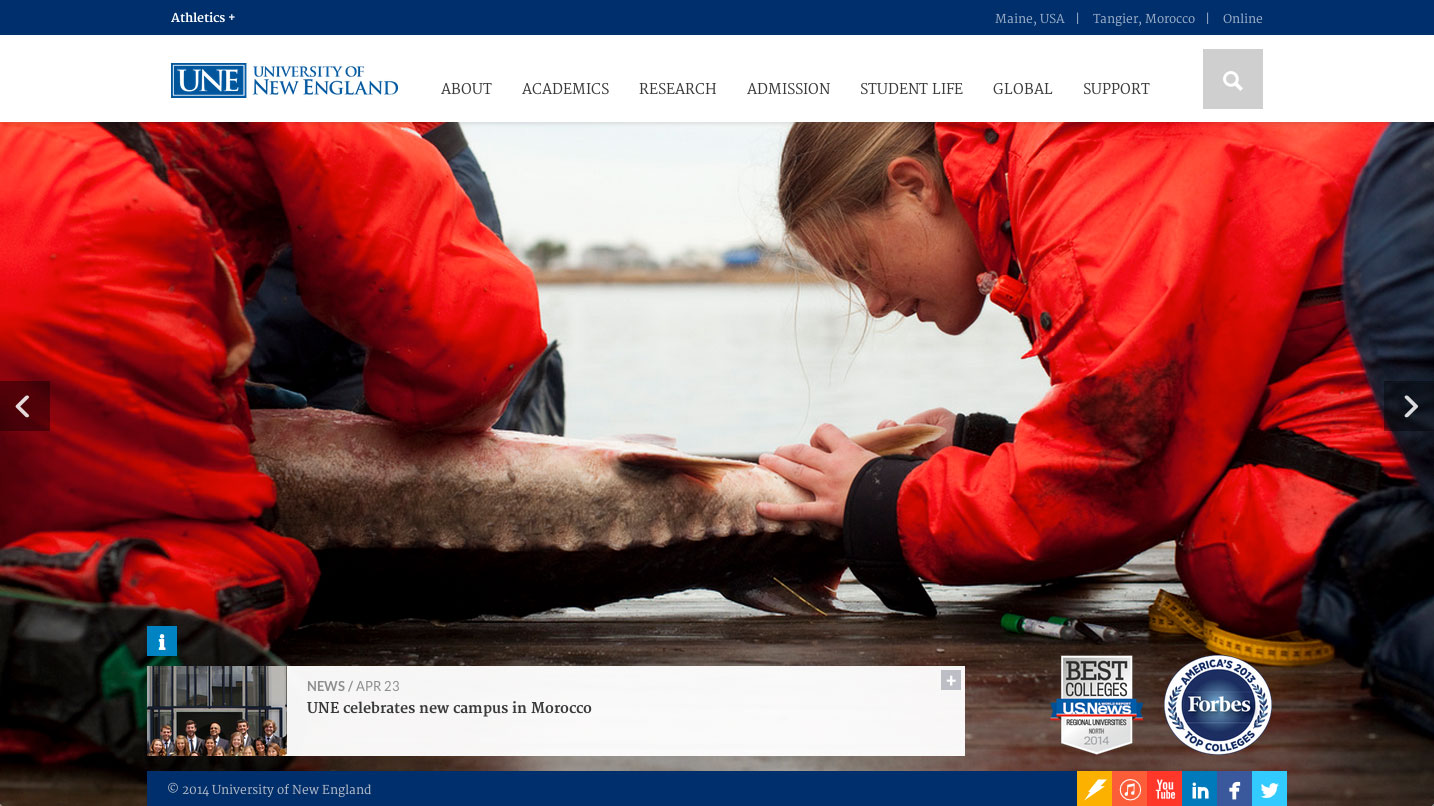 The University of New England sought to revamp their web presence to attract prospective students, engage students, staff and alumni, and to convey the remarkable beauty of the on-campus experience at idyllic locations on the coast of Maine. This vision was distilled into three main goals. First, a better content management system that allowed their website to grow while maintaining the flexibility, ease of use and control that site administrators depended on. Second, enhanced site security and functionality while keeping costs low and improving accessibility for mobile visitors. Third, a system that allowed independent subsites, each with their own administrative teams and a unique look and feel, while conforming to site-wide style standards.
Process
Through a collaborative partnership between Singlebrook and University of New England's web development team, led by Neal Jandreau, the project went from concepts to a stunning live site with over 10,000 pages in less than 9 months. To keep the total cost of ownership low, Singlebrook migrated the site to the open source platform Drupal. We avoided the need for a separate custom mobile app by creating a responsive design using HTML5, CSS, and Javascript.
Solution
Cohesion, Sub-sites and a Manageable Backend for Content Creation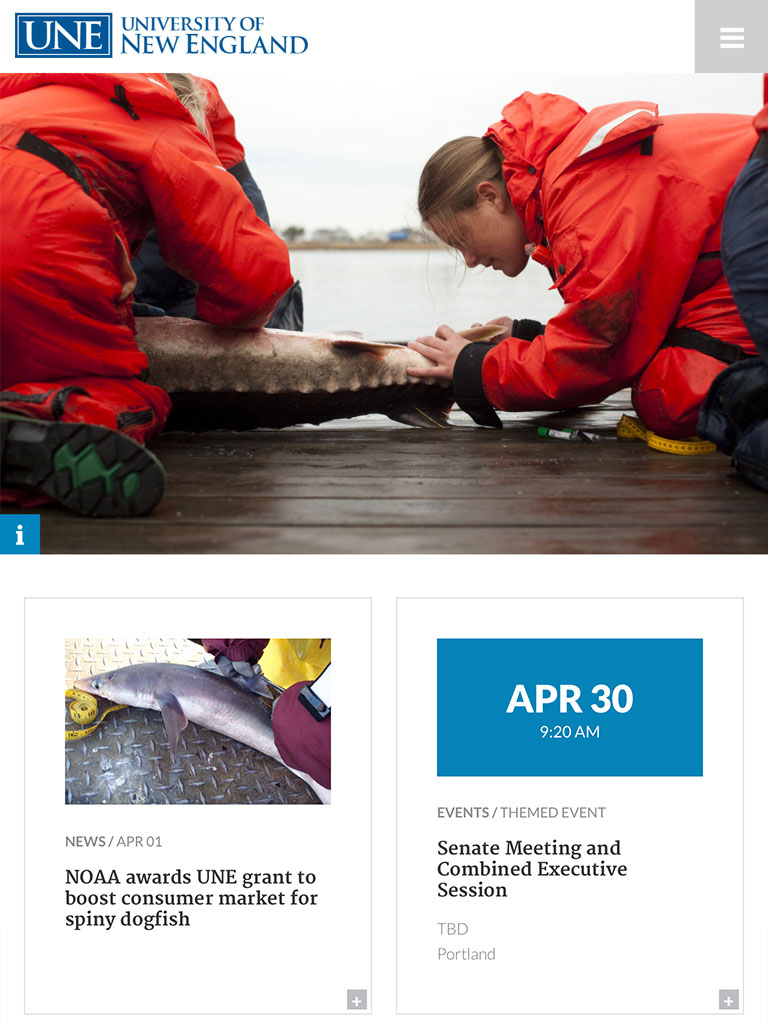 This project was an exercise in balancing custom and community-provided modules. Singlebrook used a contributed module called "Organic Groups" to partition the site into segments with an administrator and editors for each sub-site, as well as a "super admin" with control of the overall site. For additional ease-of-use, we implemented a single sign-on process using LDAP.
For administrators, we created a module for the site called "Region View Modes". This gives them an interesting way to layout their theme by different content types. Further, in this user-friendly backend, content editors can search for content as well as add content via a link. In addition, we made custom entity types, which create an incredibly flexible layout for embedding videos, event listings, and more. For content migration, we moved events, people and locations over to the new platform. UNE used the migration to their new site as an opportunity to rewrite some existing content. Singlebrook also built some additional custom web applications into the new system, including an events tracking system, jobs board, and an emergency notification system.
The result is a beautifully designed, engaging, responsive site that not only addresses UNE's current needs but is also designed to anticipate and accommodate future site growth. In particular, this Drupal migration makes it easier for UNE to maintain a highly customizable site by improving site functionality and by providing a manageable backend for content creators and site administrators. From a Higher Ed technology investment lens, these results create immediate and long terms time efficiencies that will result in subsequent cost savings for UNE.