Women 2.0 Moves from Silicon Valley to New York

Women 2.0, a for-profit for-good company that works to bring women into the tech industry through various pipelines, recently announced a big move, including a change in leadership. 
The global media brand (with a Twitter following of 90k+ @Women2!) works to "inspire, catalyze and connect diverse innovators in technology." (For more in-depth info on the company's impact to-date, take a look at the incredible 10-year recap shared by Co-founder Shaherose Charania as she passes the leadership torch and takes on a new role as a Women 2.0 Board Member.)
The next chapter in Women 2.0 history opens with the partnering of two of Central New York's own powerhouse women in tech: Kate Brodock, President at Women 2.0 (and CMO at untapt, a machine-driven technology hiring platform) and Elisa Miller-Out, COO at Women 2.0 (and Co-founder of Singlebrook, a custom web software company).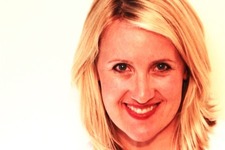 Brodock had the following to say about the future of the media brand: "Women 2.0 is in the perfect position to be taking the community it's grown in the past decade and the discussion around women in tech into a new phase of action-based initiatives. We're looking forward to growing the company generally and also realizing the benefits it will have regionally with its new home base."
The other big change--Women 2.0 HQ's relocation from Silicon Valley to New York--will foster a more close-knit connection with the NYC startup scene. Women 2.0 will continue to focus on its international community too, while spreading its new roots in Upstate NY. Elisa Miller-Out said of the changes at Women 2.0: "We're really excited to grow this amazing community of tech leaders. We're working on planning initiatives for the future, including a recruiting platform."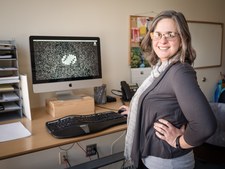 In a recent press release, via Yahoo! Finance, Miller-Out speaks to planned efforts to focus on bringing more diversity to tech hiring (while working to bring more women to all sides of the pipeline--hiring, founding, investing and leading). "untapt has had an ongoing focus on diversity hiring and their sophisticated talent platform is a good fit for us… As partners, untapt and Women 2.0 will combine forces to realize our shared mission, boosting gender equality in the workforce and allowing companies to become more inclusive in their hiring decisions."
Keep an eye out for more national and regional media coverage on this exciting development for Women 2.0, including write-ups in TechCrunch, Xconomy New York, and more.
For all the members of the Women 2.0 community--whether you've followed along reading stories of Female Founders, Pipeline Angels and much more, or you attended some of the 500+ events worldwide, or you were funded with help from a Women 2.0 program like PITCH or Founder Labs: welcome Kate and Elisa! And stick around; you'll love being a part of what's next!
And if you're new to the Women 2.0 community, head over to women2.com and join in there!