As a woman entrepreneur leading a custom software company, I've found some great resources that help me to manage and grow my business in Central New York. Contributing to a thriving entrepreneurial ecosystem in the region and letting others know about the resources that are out there is important to me. I believe these resources and networks make a difference in helping businesses succeed. (Most of these resources are tech-focused, but the first group of resources listed here are available to women entrepreneurs in general.)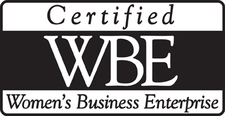 NY State Women-owned Business (WBE) certification, economic development centers, and referral networks: As my company, Singlebrook, goes through the process of re-certifying as a New York State Women-owned Business Enterprise (WBE), I'm OK with dealing with a little bureaucracy throughout the process because I've found the certification to be a useful tool. WBE certification is great for leveraging business deals and finding opportunities with clients that have minority and women-owned companies in mind when choosing their suppliers. For example, we've gotten better access to higher education clients who have programs dedicated to ensuring women and minorities are represented in their vendor selection process. Many government contracts also have women and minority vendor targets to meet, so WBE certification has helped in that market as well. Additionally, there are economic development centers like the Women's Business Center of New York State and the WISE Women's Business Center, and business referral networks like Women TIES that are geared toward providing resources and support to women entrepreneurs in a wide range of industries.
Society of Women Engineers (SWE): SWE is a non-profit organization that has been around since 1950, and their Region E branch serves the Mid-Atlantic US, including Central New York. The SWE Twin Tiers Section, based in Corning, NY, was recognized with the Region E Membership Award in 2015. It is a particularly active Section, with Corning, Inc. sponsoring dues for employees interested in joining. SWE aims to help women achieve their full potential as engineers and leaders. In addition to providing support and advocacy for women engineers and leaders who are already established in their field, SWE, through their Collegiate Leadership Program, "prepares women studying engineering to become the leaders of tomorrow in STEM." The Collegiate Leadership Program recently received a $50,000 grant from the Terracon Foundation.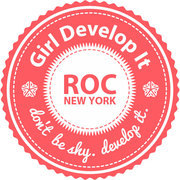 Girl Develop It: Girl Develop It, Rochester is a great resource for women developers and women interested in learning how to code. The organizations has a great mission: "Our vision is to create a network of empowered women who feel confident in their abilities to code and build beautiful web and mobile applications. By teaching women around the world from diverse backgrounds to learn software development, we can help women improve their careers and confidence in their everyday lives." Girl Develop It, Rochester also has an active Meetup group that hosts affordable workshops like their 4-part "Intro to PHP & MySQL" series.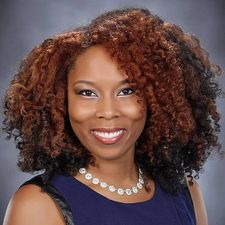 Many Mentors: I learned about Many Mentors through its Co-founder and COO Tiffany St. Bernard, who is a Cornell University Ph.D. student. Tiffany attended a Singlebrook event and introduced me to this great organization. Many Mentors offers an online and in-person mentor program that, "facilitates one-on-one mentor/mentee matching & communication." Many Mentors aims to inspire, encourage and support women and people of color, from middle school students to young professionals, along their path toward attaining degrees in Science, Technology, Engineering and Math (STEM).
Rev's Passenger to Pilot Program: Rev, our startup incubator in downtown Ithaca offers a Passenger to Pilot program for women entrepreneurs. The program is accepting applications now for its second season, and includes mentoring, workshops with industry experts, and monthly meetings with a team consisting of 5-6 women entrepreneurs.  
Women in Coding: This Syracuse-based group hosts social events and classes, like the upcoming "Free Introduction to HTML & CSS" taught by Kseniya Hogan on April 13 & 14 at The Tech Garden. Sign up here to be notified about upcoming events.
StartFast Code: Syracuse's StartFast Venture Accelerator is launching an exciting new program next month, StartFast Code. The full stack coding bootcamp will cover, "the broad set of disciplines required to develop and deploy websites and web applications that are effective on mobile devices as well as desktop browsers." Women enrolling in StartFast Code may be eligible for up to 50% in financial aid! 
Women in Tech International (WITI): Women in Tech International is a membership-based trade association. The Buffalo WITI chapter is the closest to women in CNY, and their site is a useful reference for information about regional tech conferences and events, including partner events like the 2016 Rochester CIO Executive Leadership Summit in June. (You do not need to be a member to see events and news posted on the site.) WITI's mission is "to empower women worldwide to achieve unimagined possibilities and transformations through technology, leadership and economic prosperity." What an awesome mission!

In addition to these great resources, I just started a Women in Tech Meetup-CNY group and a Women in Tech group on Slack (a messaging platform). The Slack group is for conversations, opportunities, events, jobs, and news related to the women in tech ecosystem in CNY. The Meetup group is focused on events that build the women in tech ecosystem in CNY. Feel free to join the Meetup group or get in touch for more information about how you can get involved.