Technology for Change: Debra Sterling, GoldieBlox
Singlebrook talks with Debra Sterling, Founder of toy company, GoldieBlox, about her mission to inspire the next generation of female engineers and the important role of STEM education in filling the need for more engineers in order for the U.S. to compete economically on the global level.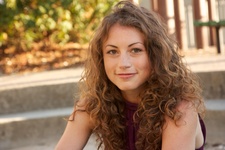 SB: Could you tell us about what your company does?
DS: GoldieBlox, Inc. is a toy company, and our mission is to inspire the next generation of female engineers. We're creating a character-based brand starring Goldie, the Girl Inventor. She stars in a combo book series-meets-construction toy set, where she goes on adventures and makes simple machines. She also appears in eBooks that complement the toys. Each story of Goldie introduces kids to engineering principles.
SB: How did you come up with the idea for GoldieBlox?
DS: I was talking with a friend and fellow female engineer from Stanford, and we were trying to figure out why there were so few women in engineering. She talked about how she got interested in engineering when she was a little kid because she played with her brothers hand-me-down Legos. She said she probably would have rather played with dolls, but Legos were all they had, so she loved Legos. She got interested in engineering, and (later thought) it was a shame that Legos were considered a 'boy's toy'. Maybe if there were more construction toys for girls, it would make a difference? I remember at that moment thinking, "this is what I want to do with my life". I became pretty obsessed with that idea and I ended up quitting my job so I could work full time on creating a solution.
SB: How did you handle funding in the early stages?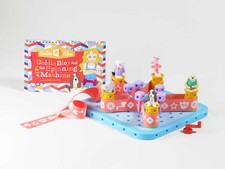 DS: I made sure that I had enough savings that I could use my own money and live as cheaply as possible for about a year. For the first nine months or so, the company was self-funded. Then I raised a seed round from friends, family and angel investors, and later did a Kickstarter campaign where I launched the product for pre-sale. Since doing the Kickstarter campaign, I've gotten close to $1M in pre-order sales from consumers.
SB: Why is it important for women to take a more prominent role in engineering?
DS: It's simply that there are barely any women in engineering and tech. Less than 11% of engineers are women; so there simply aren't enough women. There are a lot of reasons it's important--one being that, in the U.S., we don't have enough engineers. 9 out of 10 of the fastest-growing jobs in the U.S. are in engineering, science and technology, and we don't have enough American-born engineers to fill those roles. We're filling them with people from other countries, which is fine, but in terms of contributing to the American economy and progress, we need more engineers, period. 
Women are the largest untapped resource. If we get an equal number of female engineers to enter into the field as male engineers, we're going to have a larger talent pool in general, which is going to fill the needs of the fastest growing jobs. These jobs also happen to be higher-paying than other jobs. Women with an engineering or technology job earn 33% higher than women in most other fields. So, in terms of giving our girls a really great opportunity for a career that pays well and contributes to society, that's one reason. 
The other reason is that engineers build and create things. Anything from a car, to a mobile application, to a toy--everything that we use every day is built by engineers. To think that 89% of engineers are men means that the majority of stuff we use every day is built through the male perspective only; that's troubling. Women and men are different. Women offer different perspectives, and frankly, things that are designed for all people, male and female, should be designed by a mix of men and women. It will only be better when we have both perspectives.
SB: Why is STEM education important?
DS: STEM education is important because 9 out of 10 of the fastest growing jobs in the U.S. are in engineering. Engineers are building the future of technology and solving the world's problems. In order to compete globally, the U.S. needs more engineers, period. It's been proven that when you have a diverse workforce with men and women engineers, the results are better. Right now, the Obama administration is heavily pushing STEM education because we need more engineers. Having a strong education in science and math prepares people for a career in technology and engineering. They're trying to get kids interested in hopes that they will pursue careers in these fields, because these fields are incredibly important to our economy.
SB: What have been a few of the biggest challenges you've faced in launching and growing this venture? How did you handle them?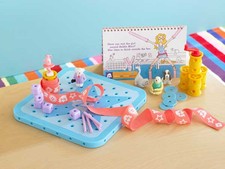 DS: The biggest challenge so far has been working with a factory to get the pieces of the toys to work just right. It's an incredibly complex engineering problem, preparing a design that I made in my living room out of thread spools and hardware store pegboard and creating it in such a way that it can be mass-manufactured to produce thousands of toys. We've gone from iteration to iteration, and it took a really long time to get it to work properly. We had estimated delivery in February on our Kickstarter campaign, and that was padded with several months, but it took so long to get the parts to work that we are just barely hitting our deadline that we thought would be a piece of cake.
SB: Are the GoldieBlox sets available for purchase now?
DS: They're still available for pre-order. We're shipping all of our pre-orders from Kickstarter and most of the pre-orders from our website in a couple of weeks. It's a really big time for us right now. We're really busy!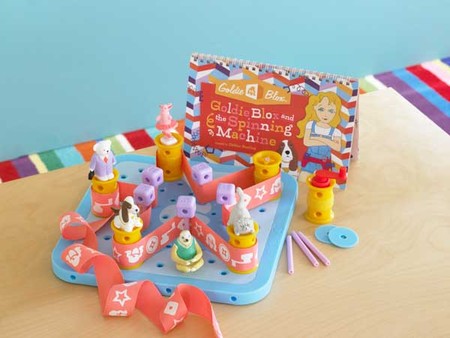 SB: What advice do you have for aspiring social entrepreneurs and/or women engineers?
DS: For social entrepreneurs, my advice would be, if you're truly passionate about something, it really comes through. If you're passionate about what you're working on, people will be inspired and want to help you. Talk about your idea and don't be afraid that someone will steal it. Go out and build a group of advocates, bring them in and brainstorm and collaborate with them, because everyone has great ideas to contribute and it makes them feel like a part of what you're doing. That's how doors will open.
For existing female engineers, I would say, "way to go!", because it's not easy to work in a male-dominated field. My ask of all of them would be to be proud of what you do and tell people about it. My dad was an engineer and I never knew what he did. He didn't think I would be interested, and we never talked about it. So, to any female engineer, I would encourage them to share their stories with their kids or nieces or someone who's applying to college. They should tell people what they do because a lot of people don't know what engineering is. There really are very few female engineer role models.
Learn more about GoldieBlox at www.goldieblox.com.
***
Singlebrook's T4C campaign spotlights entrepreneurs and organizations that are using technology in unique ways to scale their ideas and create a massive impact. We are also creating our own high impact T4C projects. Check them out at: singlebrook.com/t4c. Share your stories of T4C or other inspirational resources and tips on Twitter (@Singlebrook) using #T4C and on the T4C Facebook group, or contact us to be spotlighted in an upcoming feature interview or blog article!